We've got to stop skimming the surface. It's time to dig deeper to create a life of purpose…a life that is bursting with passion, excellence, and joy.
What is The Digging Deeper Tribe?
Far too often, we completely miss out on the incredible discoveries and experiences that life holds for us because we're merely skimming the surface of our daily realities. We're drifting through life, READ MORE>>>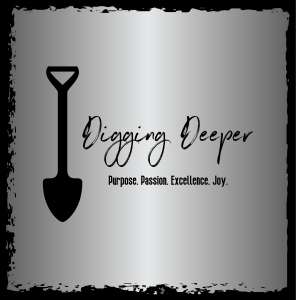 A Note From Chaya...
My Love Letter to You:
Thirteen years ago, I was at the "top" of my career. I was making more money in a month than I had previously made in an entire year, I was helping other people to create success, and I was traveling the world in picturesque style. I had a big READ MORE>>>
I have been meaning to express my gratitude for being a part of this tribe. Since joining, my life has been more intentional and focused. I have learnt and appreciate the power of articulate planning. I don't think there is another educator more equiped to do this than Chaya. From 20 year visions to daily DMO, there are simple strategies and habits that will have made my life so much easier.
Thank you for providing such a forum where we can ask tough questions, hear tough answers that we may not want to hear, and also getting to know others from all over in similar and different environments which gives an opportunity for varied perspective.
This is my first time writing a review, and that's because it's also my first time feeling deeply impacted on all levels - mind, body and soul. Chaya's writing transports my mind to the most magical places and at the same time it brings me back down to earth through the practical tools that she gives to make my dreams come true. I'm finally accomplishing things that I've been trying to do for years. I read every post and I follow it daily (big shocker for me!). I was searching for answers and practical tools on health, wellbeing , actualizing ideas and time management - when I "coincidentally" (there is no coincidence !) came across this page. Anytime I need a good resource or direction, I message Chaya (and I don't know her personally !) because I know that she's legit and that she's done years of research to get to this place. With all of her responsibilities, she has never failed to take time and respond. Her straightforward and yet compassionate attitude blows my mind away. Thank you for helping me dig deep, so that I can succeed! Thank you for helping me, help myself!
Your no-nonsense approach Is perfect for me. I'm a tough love gal.
I want to thank you so much for selecting me for the 90 Day Blitz this past Fall. It was perfect timing for me in my life! I was so ready to get out of my rut and start strategizing and prioritizing my schedule to include personal development. I had let my business take over and needed to find harmony, not balance, as you taught us. During the process, I learned how to get from Point A to Point B in each area of my life. The blogs, vlogs and posts were supportive of all the strategies we were working on and our Warrior tribe supplemented with amazing things as well. I feel like a million bucks every day now! Getting everything out of my head and on paper, good or bad, has freed me to be in the moment more and know that what I am doing is according to my values and life vision. I am so grateful to have had this opportunity and look forward to an incredible year ahead!
𝐓𝐡𝐚𝐧𝐤 𝐲𝗼𝐮, 𝐂𝐡𝐚𝐲𝐚! 𝐓𝐡𝐢𝐬 𝐢𝐬 𝐥𝐢𝐟𝐞 𝐜𝐡𝐚𝐧𝐠𝐢𝐧𝐠.❤